The Players All Businesses Needed
The idea behind a business is only the starting point. It's the people connected with the business that determines whether it'll be successful or not. Indeed, a company might have a game-changing idea, but if there's not the right people in place, then how far can it go? The idea will just be swept up by others that know what they're doing. The good news is that understanding what people an organisation needs isn't a mystery. In this blog, we're going to run through the key players that all businesses with an eye on success need access to.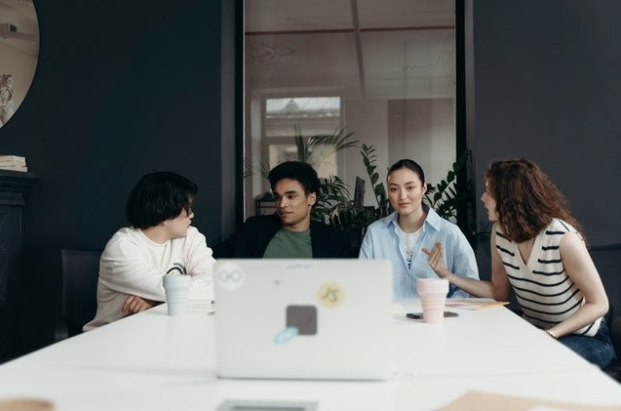 A Strong Leader
The employees are vitally important to an organisation (more on them later). But it's the leader who'll have the biggest impact on the business. That's not only because they'll be in charge of the main decisions. It's also because they'll have a dramatic impact on the workforce. A company can hire the most talented recruits around, but if they don't have a strong leader guiding them, then they'll be more likely to leave — and that can cost a business both money and progress. If you're the leader, and you don't have much experience leading a team, then look at topping up your skills. It might just make a big difference!
Empowered Staff
Following on from this theme: all great organisations need a team of energised, empowered staff if the company is going to reach its full potential. This has been a big battle for businesses for decades, but the keys that'll lead to this environment have become better known. Studies have shown that creating a pleasant working culture and office, and giving the team the software and other tools they need to do their best work are all key. Investing in their career, such as by providing training, is also important.
Other Experts
You and your team are going to have a lot of skills that help drive your business forward. However, it's unlikely that you'll have all the skills you need. After all, there are many things that must be taken care of at a business that has nothing to do with the organisation's core operations. For these tasks, it's important to hire third-party companies to do the job for you. You might not have the skills needed to get on the first page of the Google results page, but an SEO company will. An IT services company can also give you the technology setup that you need, too. By outsourcing the tasks to others, you'll have peace of mind that you're getting access to the very best skills and still have time to focus on your main duties.
Other Businesses
Finally, all companies need competition, even if sometimes they wish they were the only players in town. Other businesses help to push a company to be the best that they can be. Without them, you might become stuck where you are, and at that point, all it'll take is one forward-thinking business to blow you out of the water. Competition keeps you on your toes!
Learn podcasting
in your own time
Listen to the
free podcast
The free, thrice-weekly show that brings you podcast education, industry insights & straight-talking reactions to podcasting news. This short-form show typically runs for between 7 and 15 minutes and releases every Monday, Wednesday and Friday. Usually a solo show, every now and then, the show features expert podcast industry guests and release bonus episodes as the podcast industry continues to grow and develop.