If you haven't, go and listen to episode 240 before this one! What are your goals in podcasting? To podcast professionally? To build an audience? To relax with friends? Whatever your aim is, podcast planning and goal setting is key to your show's success.
THE PODCAST ACCELERATOR
EPISODE LIBRARY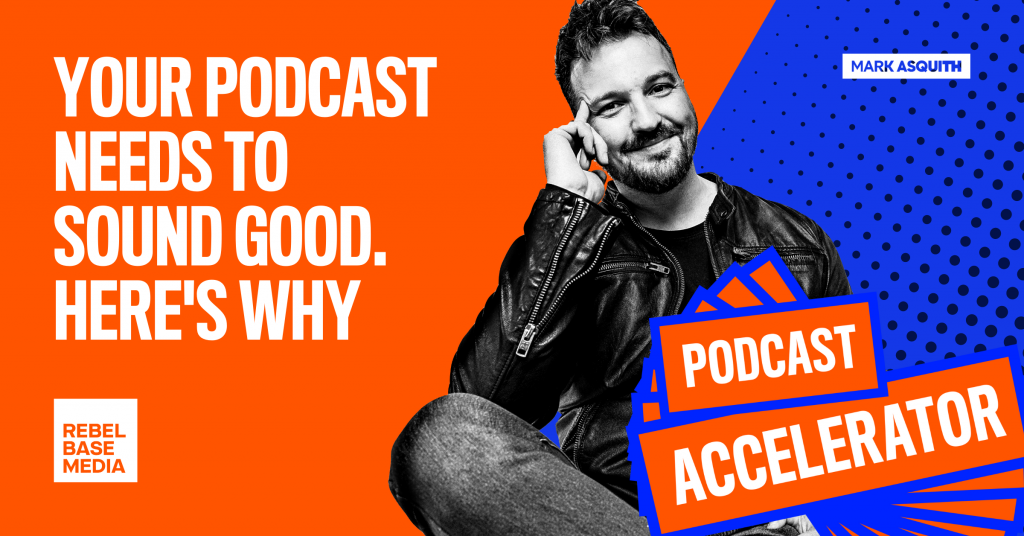 You might have the best idea ever. You might be the best host ever. But if your podcast doesn't sound good, you'll struggle to win the attention and ears of listeners. Here's why you should care about your podcast audio quality, and 3 ways to increase your production value.
Subscribe now to the Podcast Accelerator for free in any podcast app and on any device.
The thrice-weekly show that brings you podcast education, industry insights and straight-talking reactions to podcasting news. This short-form show typically runs for between 7 and 15 minutes and releases every Monday, Wednesday and Friday. Usually a solo show, every now and then, the show features expert podcast industry guests and release bonus episodes as the podcast industry continues to grow and develop.