An important announcement about the future of The Podcast Accelerator! Don't worry, we're not going away – just trimming down our publishing to make a better podcast about podcasting! Here's what to expect…
THE PODCAST ACCELERATOR
EPISODE LIBRARY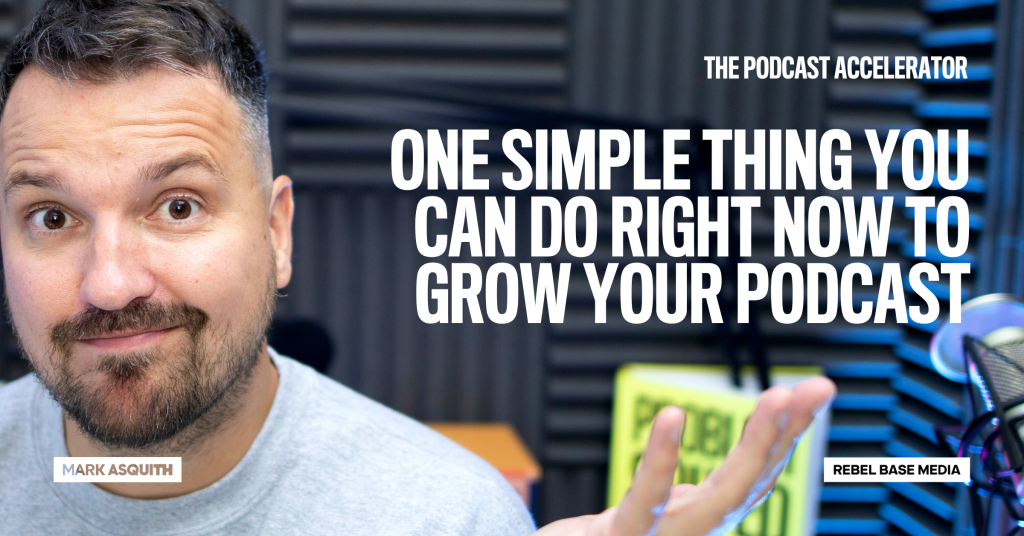 What can you start doing today to market, promote and grow your podcast, that is easy to implement but still gets results? Sounds like the Holy Grail, doesn't it?! Today, I list a super simple thing that you can do today (yes, really) to help grow your podcast.
Subscribe now to the Podcast Accelerator for free in any podcast app and on any device.
The thrice-weekly show that brings you podcast education, industry insights and straight-talking reactions to podcasting news. This short-form show typically runs for between 7 and 15 minutes and releases every Monday, Wednesday and Friday. Usually a solo show, every now and then, the show features expert podcast industry guests and release bonus episodes as the podcast industry continues to grow and develop.