Less is often more when it comes to pocast episodes and certainly, quality over quantity wins out every time – look at Dan Carlin, for example. Stop trying to keep up with your content hamster wheel and start thinking about actual podcast growth.
THE PODCAST ACCELERATOR
EPISODE LIBRARY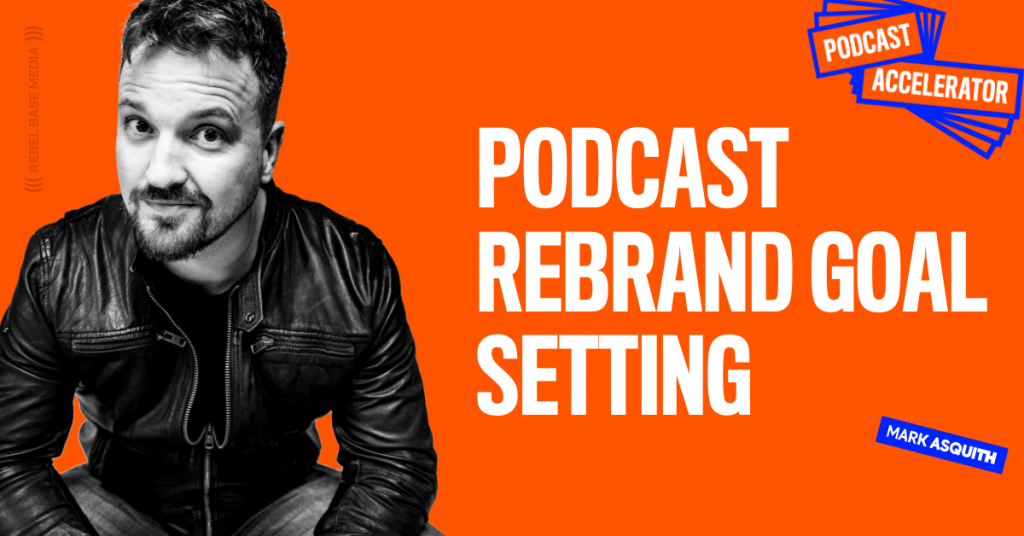 Shooting from the hip when you start your podcast can be forgiven, I did it! But when you create your second or third shows, or decide to rebrand your current show you can't simply record and forget – today, let's talk about some goal setting options for your podcast rebrand.
Subscribe now to the Podcast Accelerator for free in any podcast app and on any device.
The thrice-weekly show that brings you podcast education, industry insights and straight-talking reactions to podcasting news. This short-form show typically runs for between 7 and 15 minutes and releases every Monday, Wednesday and Friday. Usually a solo show, every now and then, the show features expert podcast industry guests and release bonus episodes as the podcast industry continues to grow and develop.